Envirothon is an event held annually by Cascade Conservation District to challenge youth to a competition involving Range, Soils, Aquatics, Wildlife, and Forestry. The competition involves a written test along with a oral presentation to solve a current issue.
Envirothon in 2022:
This year's current issue is 'Waste to Resources'.
Those eligible to compete are students registered in grades 9-12 for the current school. Teams consist of five members from the same school and / or organization / association. No more than two teams may enter from each school or organization.
A $100.00 fee to cover the costs of materials and meals during the state competition will be assessed. Financial assistance may be available through your local conservation district.
Awards for the State Envirothon will consist of: Certificates of Participation to all Envirothon competitors. Medallions will be presented to each member of the teams placing 1st, 2nd, and 3rd in the competition and High-Test Score. Station Awards will be awarded to individual teams by each of the station leaders. Team Awards will be given to the State champions 2nd and 3rd Place, High Test Score and High Current Issue Presentation for display in their school or meeting place.
There will be $500 cash prize given to each team member of the winning team of 5 with the top combined score of oral presentation and test scores. This team will also be eligible to compete in the NCF Envirothon hosted in Ohio July 24th through July 30th.
NCF Envirothon website: https://envirothon.org/the-competition/current-competition/
There will be a $300 cash prize given to each team member of the winning team of 5 with the top test score.
You can register online by using the form below or you can call at the number located below.
More Event Information:
Hotel Information
There are rooms reserved under Montana Envirothon Event at:
Holiday Inn Great Falls-Convention Center
1100 5th Street South
Great Falls, Montana 59405
406-727-7200
Competition Sites
Monday April 25, 2022 at:
Montana Expo Park: Exhibition Hall
325 2nd Ave North
Great Falls, Montana 59401
Tuesday April 26, 2022 at:
Holiday Inn Great Falls-Convention Center
1100 5th Street South
Great Falls, Montana 59405
406-727-7200
2022 Envirothon Winners: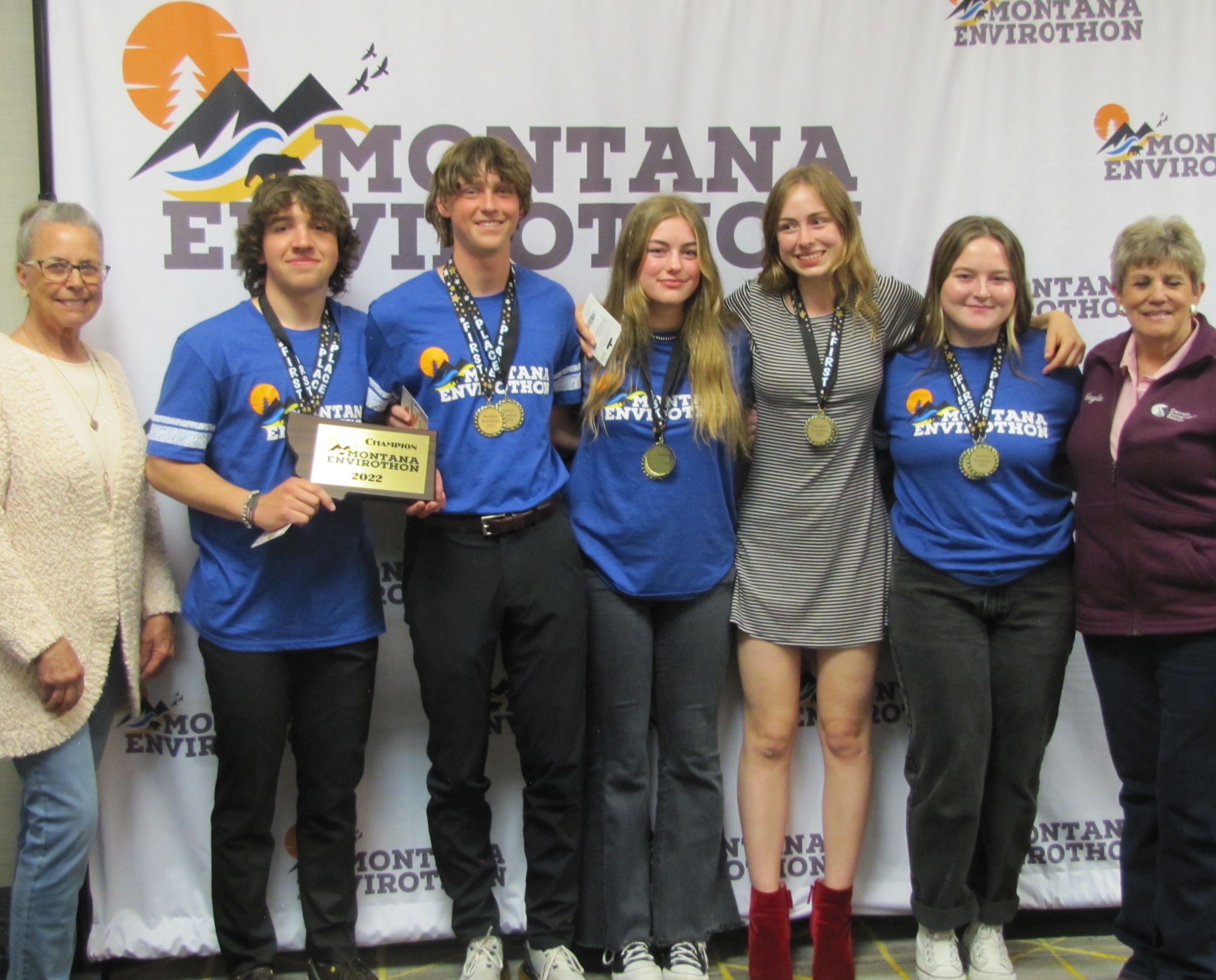 First Place & Top Range, Wildlife, Soils, Forestry test score - Hamilton High School Team 1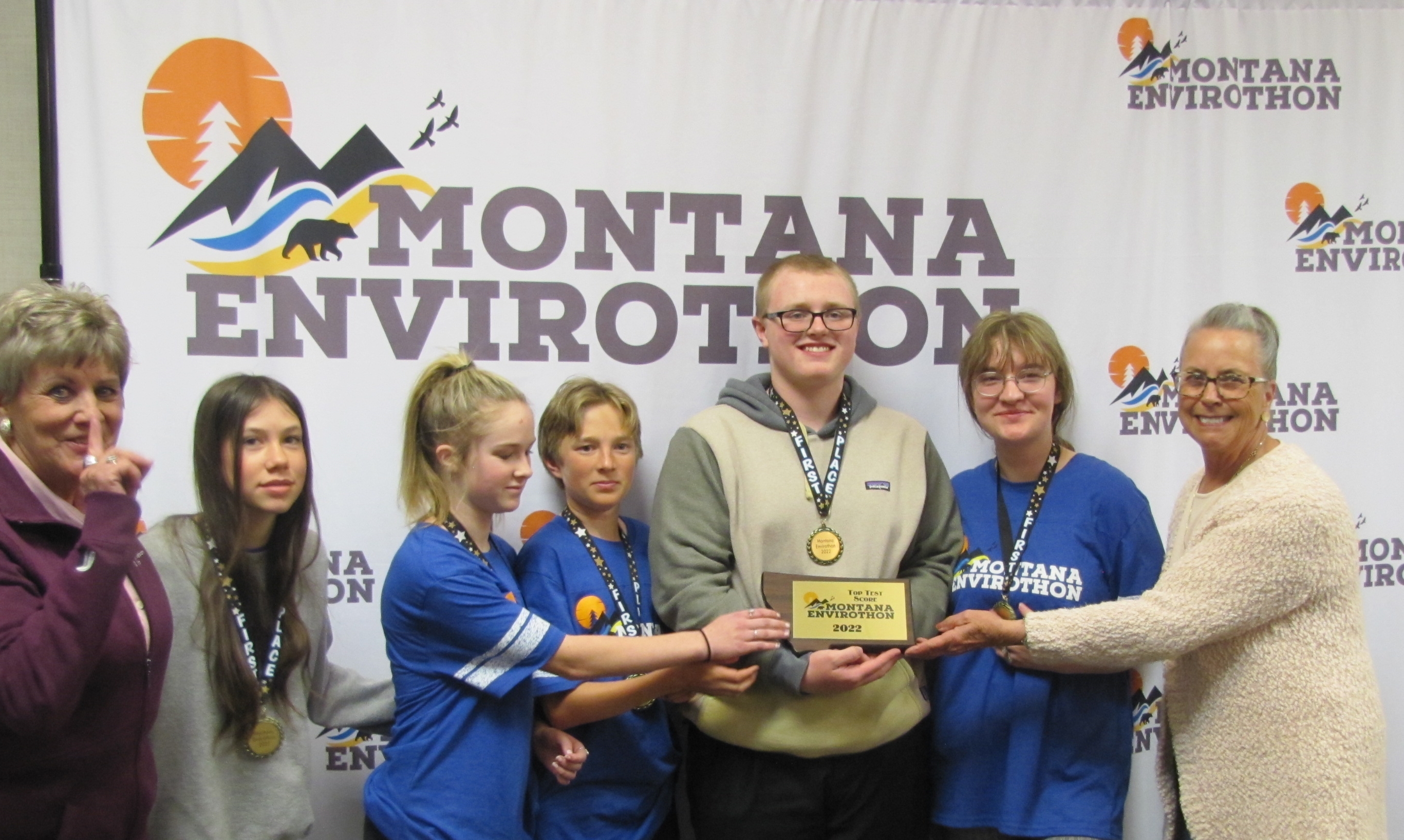 Top Test Scores & Second Place - Hamilton High School Team 2
Top Oral Presentation Teams - Hamilton High School, Deer Lodge (not pictured), & Corvallis FFA
*Not Pictured: Choteau FFA (Top Aquatics Test Score) & Corvallis FFA (3rd Place)
2021 Envirothon Winners: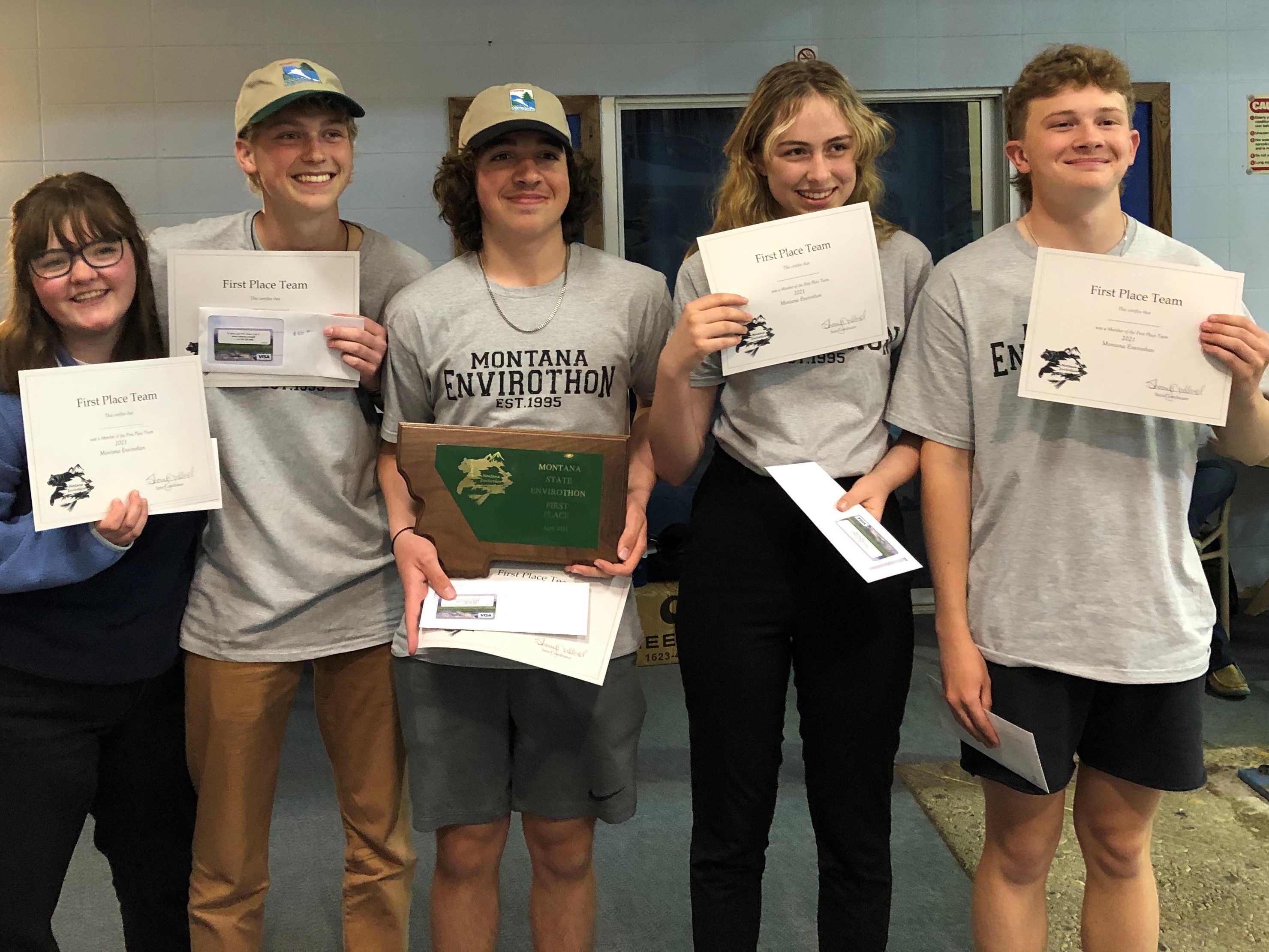 First Place Team - Hamilton High School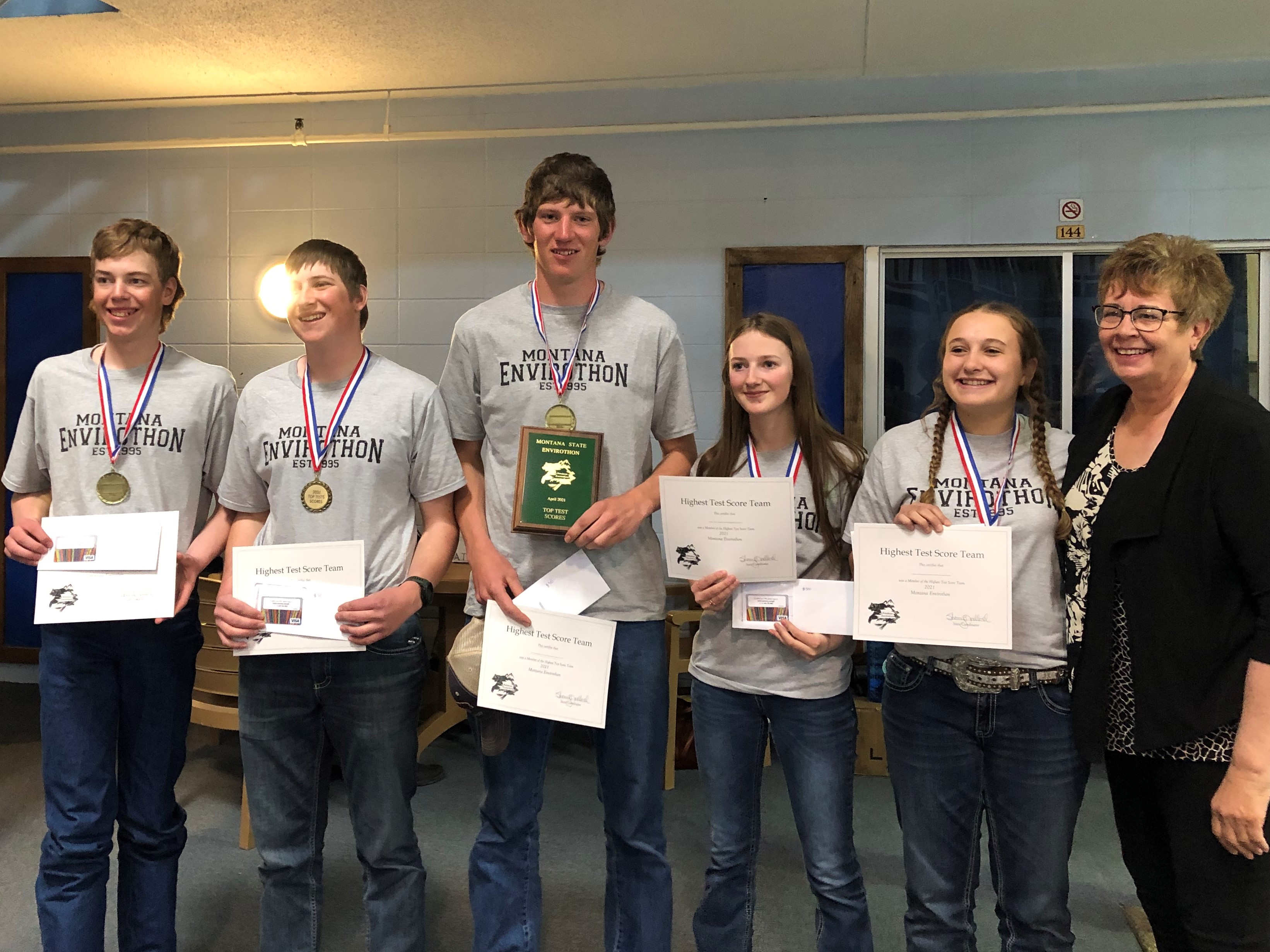 Top Test Scores - Powell County High School FFA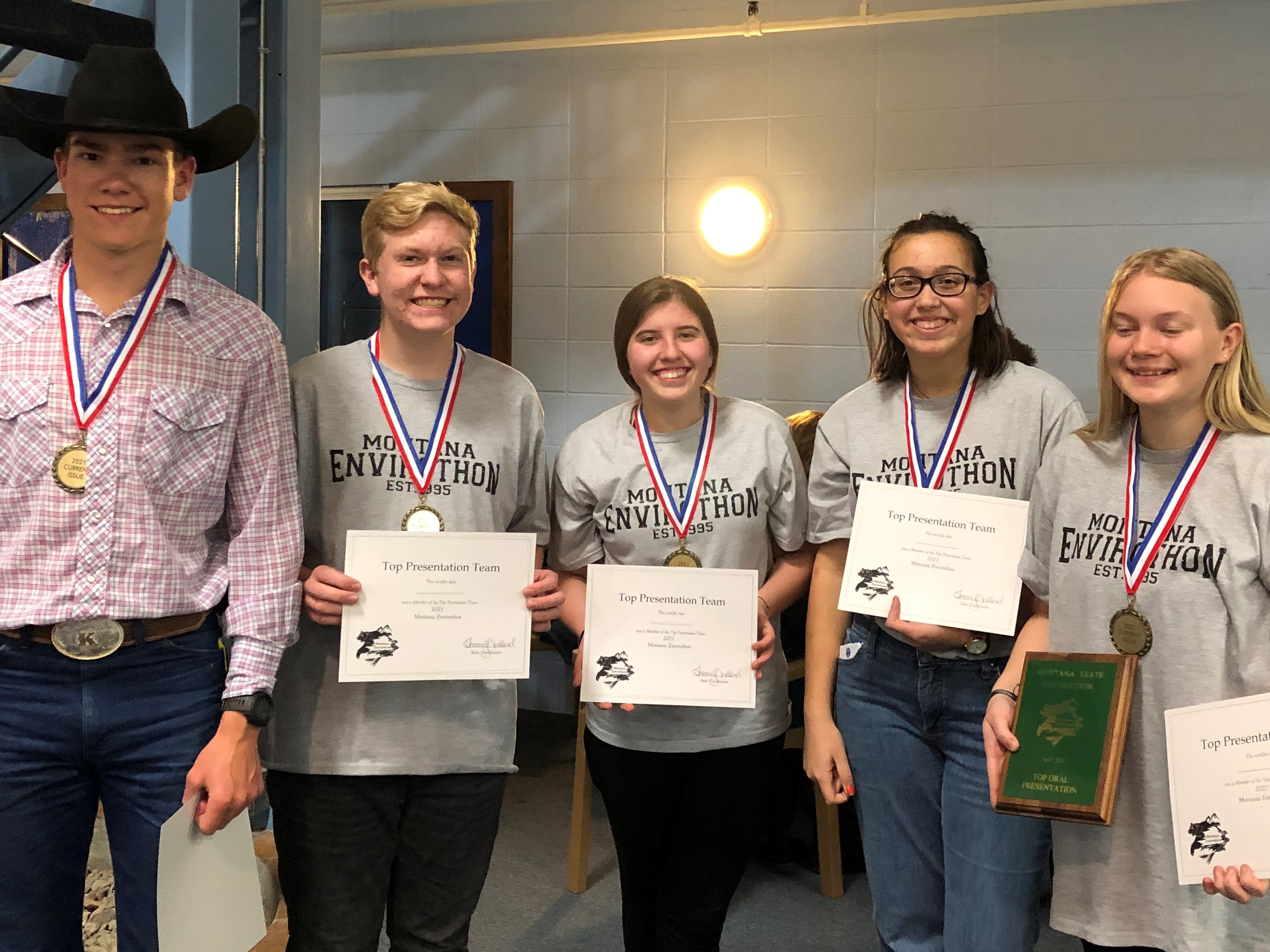 Top Oral Presentation Team - Corvallis High School FFA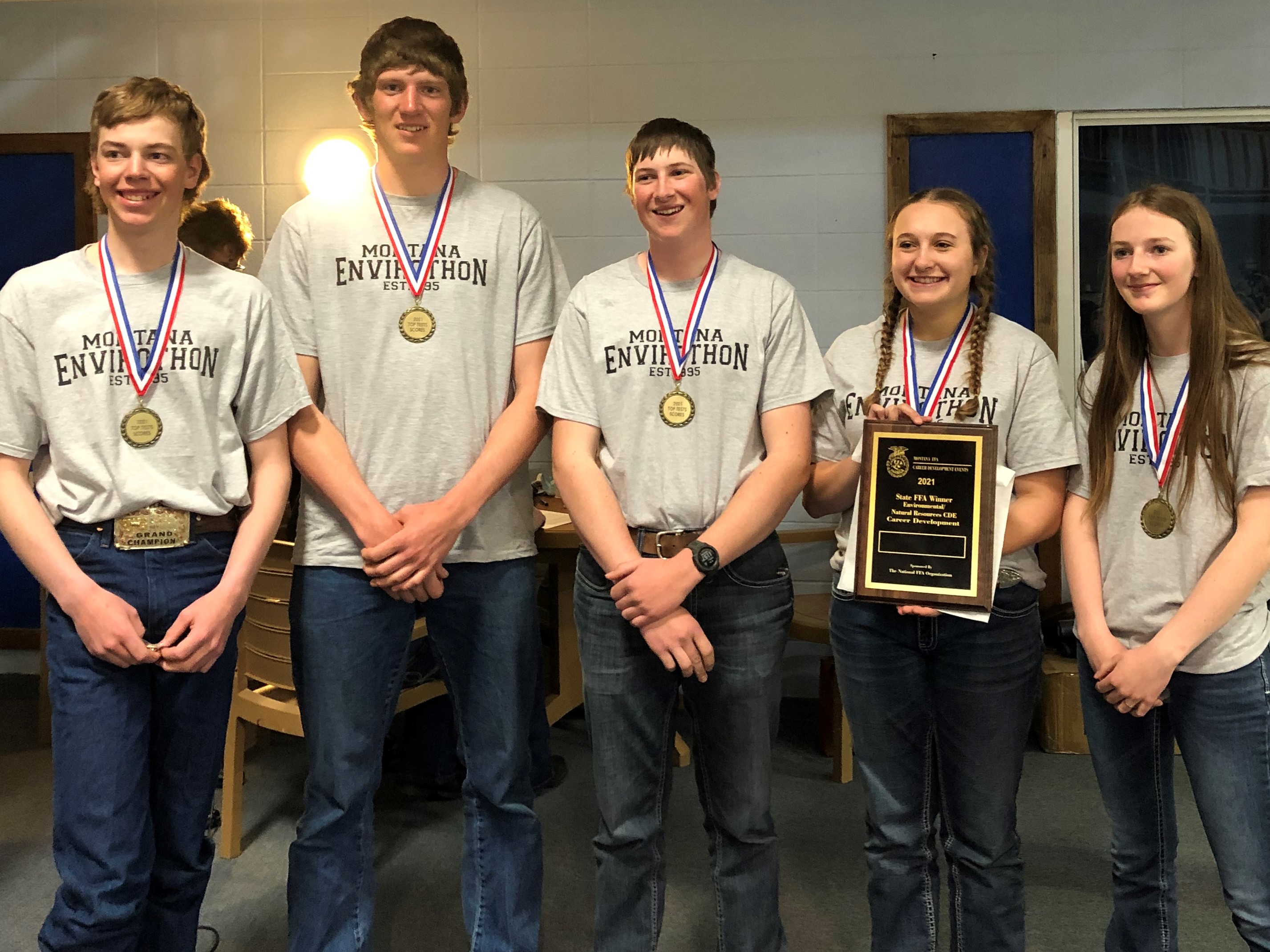 State FFA Winner for Environmental/Natural Resources CDE Career Development - Powell Country High School FFA